Treatspace 2.2 Launched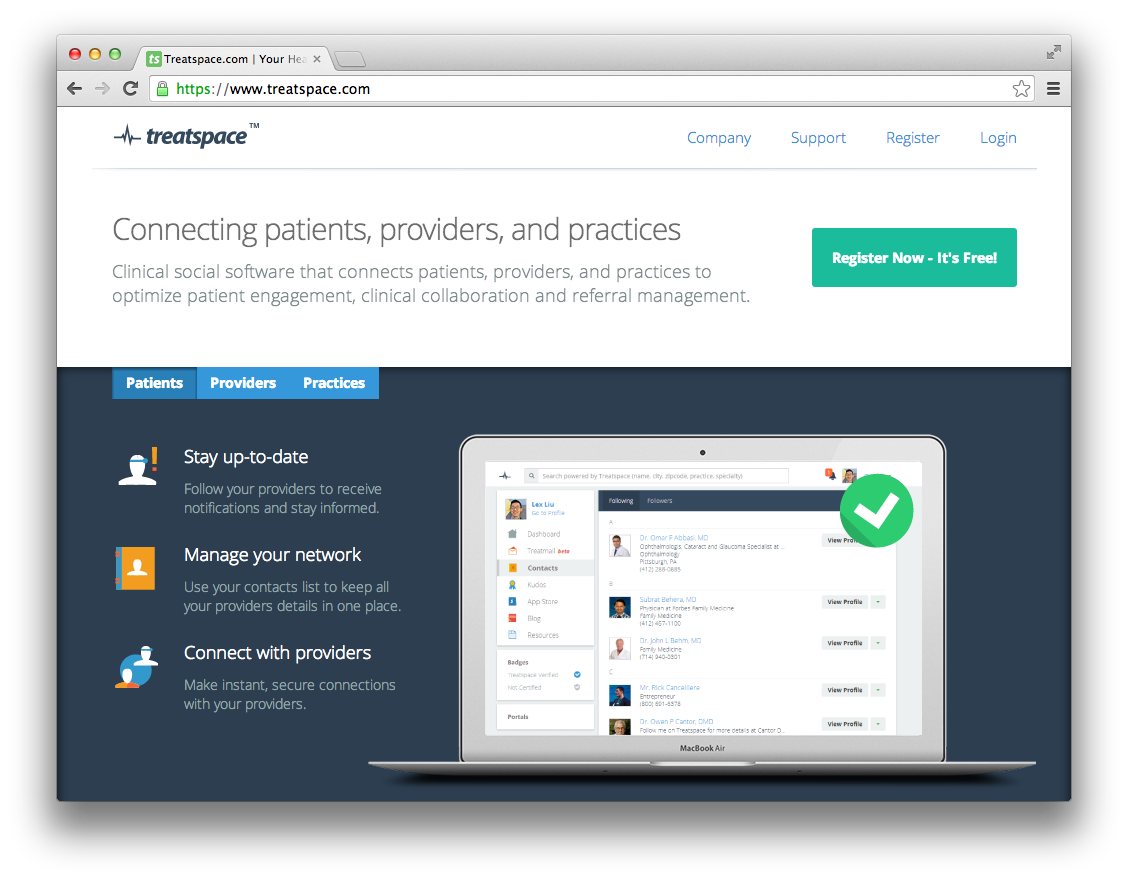 The holiday season is here and we're pleased to announce an updated release of Treatspace! Here's a look at what launched:
Redesign of the Practice and Provider sites
Streamlined Design

.  It is faster for site visitors to find facts about providers and practices.

Portal Visibility

.  To help meet Meaningful Use Stage 2 Patient Portal usage requirements, we have enhanced the visibility of external Portals.

Resource Page Visibility

.  R

esource pages are now on the site navigation sidebar.

Providers and practices can make the most of resource pages to highlight educational materials for patients.

Mobile Preparation

. As we move towards mobile friendly responsive design standards, many design changes ready our site for development onto a mobile platform for better viewing on mobile devices.  Mobile is coming!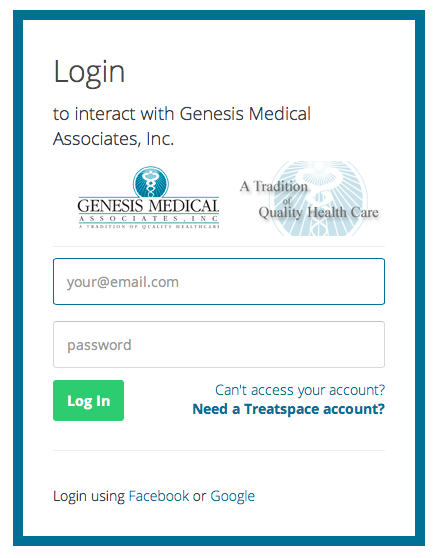 Improved Member Experience
Branded Interaction

.  Users logging in to practice Treatspaces will find that the login and registration pages have been personalized to each practice. 

Portal Shortcuts

. Members viewing their dashboard will have immediate access to buttons linking to external portals.    
Enhanced Provider Experience
Blog Commenting

.  If you've been using our blog feature (found in the app store) you'll find that the blog can now open up to public comments from members or other providers.  

Blog Categories

.  You can now sort blog entries into categories.   

Broadcast

. Our providers requested a method to Broadcast email messages directly into their patient's email boxes.  Our new feature (to be released later this week) called Broadcast does just that.   If you need to get non-PHI messages right into your patient's inbox, try out the Broadcast feature.   

App Store Launch

.  To make app access and implementation more turnkey, we centralized our most popular features (resource pages, file libraries and blogs) into an easy to use app store.  We're looking forward to a really robust offering of apps as our platform grows.  New apps will appear here.
Treatspace never stops innovating and today's release adds requested features, highlights existing ones, and upgrades both practice and provider sites.
These enhancements create a more efficient and intuitive experience for both patient members as well as our providers.  Please continue sending us your thoughts and feedback and be sure to check in with support if you have any questions or concerns: